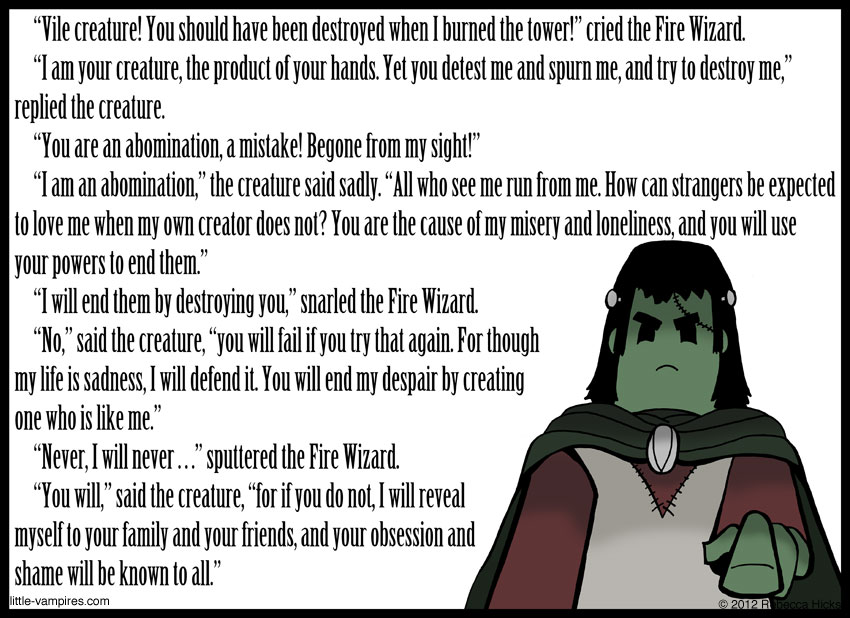 Appearances
CONVENTIONS
Sep

10‑12

2021

Rose City Comic Con

Oregon Convention Center | Portland, OR

Oct

1‑3

2021

MileHiCon

Denver Marriott Tech Center | Denver, CO

Nov

26‑28

2021

San Diego Comic-Con Special Edition

San Diego Convention Center | San Diego, CA

Dec

2‑5

2021

Emerald City Comic Con

Washington State Convention Center | Seattle, WA
Throughout this story arc, you'll be able to go back to the beginning and read from there.
If you're a horror movie fan in San Diego, be sure to check out the Horrible Imaginings Film Festival this weekend at the 10th Avenue Theater downtown. We'll have a table in the lobby Saturday evening, so come by, say hi, and check out some awesome independent horror films. Be sure to check out the art gallery upstairs, too.
WOLFIE PLUSH UPDATE: The Wolfie plushes are expected to arrive at the end of November. I will be accepting preorders with free shipping up until the day they arrive, so you have a little longer preorder and save! Go HERE to be one of the first to get your very own Little Wolfman. He's so fluffaaaayyyyyyyyyy!!!!