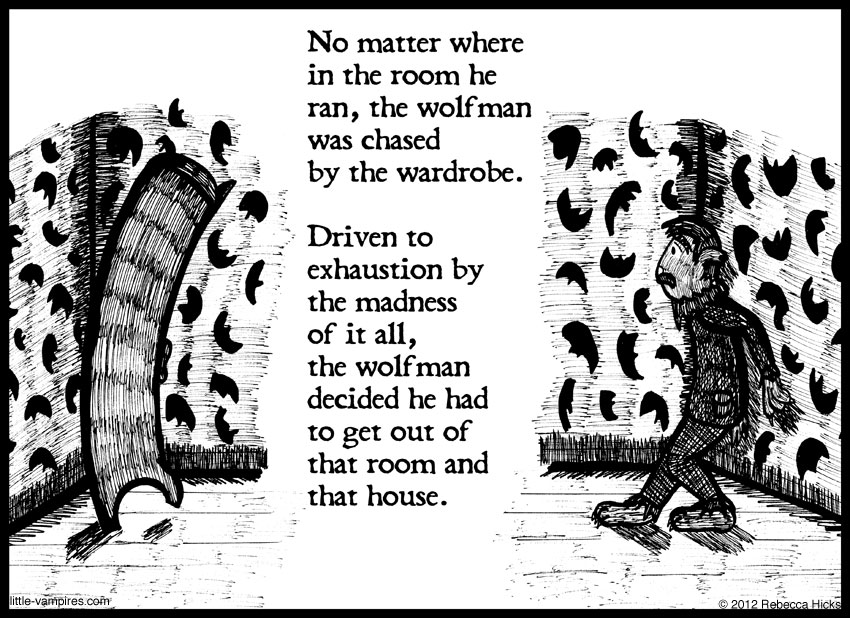 Appearances
CONVENTIONS
Sep

10‑12

2021

Rose City Comic Con

Oregon Convention Center | Portland, OR

Oct

1‑3

2021

MileHiCon

Denver Marriott Tech Center | Denver, CO

Nov

26‑28

2021

San Diego Comic-Con Special Edition

San Diego Convention Center | San Diego, CA

Dec

2‑5

2021

Emerald City Comic Con

Washington State Convention Center | Seattle, WA
Wolfie's bedtime story is an homage to the unique style of Edward Gorey. Throughout this story arc, you'll be able to go back to the beginning and read from there.
I have to share some love sent down from the Great White North. The amazing Lar deSouza was kind enough to draw the Little Vampires and their friends. The Internet cannot contain this much awesomeness.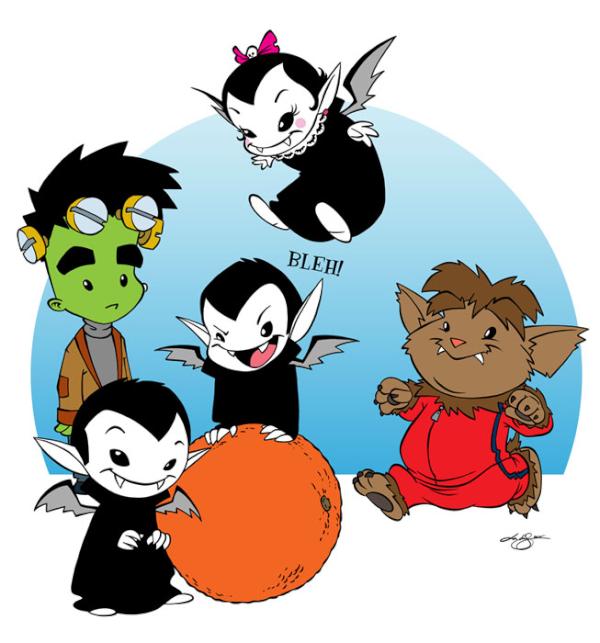 The lovely Bee at The Fourth Wall comics shop website interviewed me for their Face Behind the Comic Series. Read my ramblings and see my overuse of smiley emoticons HERE. And if you're in the Montreal area, visit The Fourth Wall and say hi to Bee and the crew.
The Wolfie Plush preorder is underway! They are expected to arrive in mid-November, but you can preorder yours now and get free shipping! Go HERE to be one of the first to get your very own Little Wolfman.