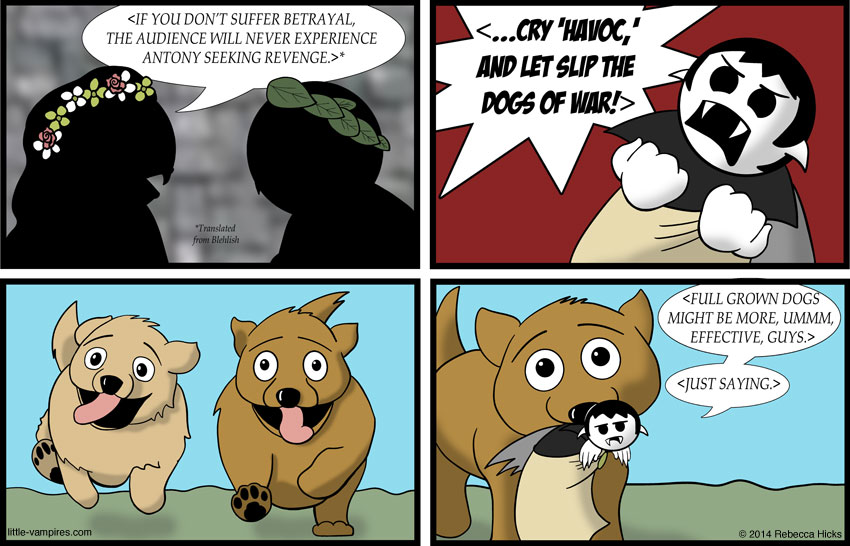 Appearances
CONVENTIONS
Sep

10‑12

2021

Rose City Comic Con

Oregon Convention Center | Portland, OR

Oct

1‑3

2021

MileHiCon

Denver Marriott Tech Center | Denver, CO

Nov

26‑28

2021

San Diego Comic-Con Special Edition

San Diego Convention Center | San Diego, CA

Dec

2‑5

2021

Emerald City Comic Con

Washington State Convention Center | Seattle, WA
PUPPIES!
Port back to the beginning of this story arc to get caught up on all the Shakespeare-shenanigans by clicking HERE.
Happy Mother's Day to all the caring moms out there!
We're getting ready for our upcoming appearances at Phoenix Comicon and Denver Comic Con, two back-to-back awesome conventions of awesomeness! I'll be posting info and maps in the upcoming weeks.