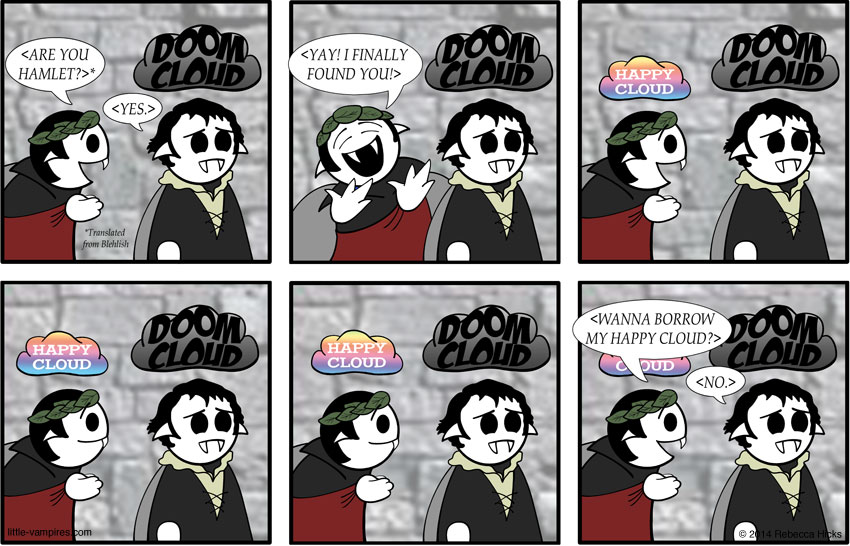 Appearances
CONVENTIONS
Sep

10‑12

2021

Rose City Comic Con

Oregon Convention Center | Portland, OR

Oct

1‑3

2021

MileHiCon

Denver Marriott Tech Center | Denver, CO

Nov

26‑28

2021

San Diego Comic-Con Special Edition

San Diego Convention Center | San Diego, CA

Dec

2‑5

2021

Emerald City Comic Con

Washington State Convention Center | Seattle, WA
You can borrow my happy cloud anytime.
Port back to the beginning of this story arc to get caught up on all the Shakespeare-shenanigans by clicking HERE.
Now that I'm done with my spring cluster of conventions, I can play catch up on some very important business. That would be the business of thank you! There's no way I can thank everyone that shows me the love, 'cause, well, y'awl give me a lot of love. But that never stops me from trying.
Thanks to Dane and Ashlie of Monkey Minion Press for asking the amazing Janet to make these dolls of James and I. I especially love that my doll is my alter-ego, the Nerdy Godmother, and that James's doll is carrying his trademark Dr. Grordbort messenger bag.